Top Stories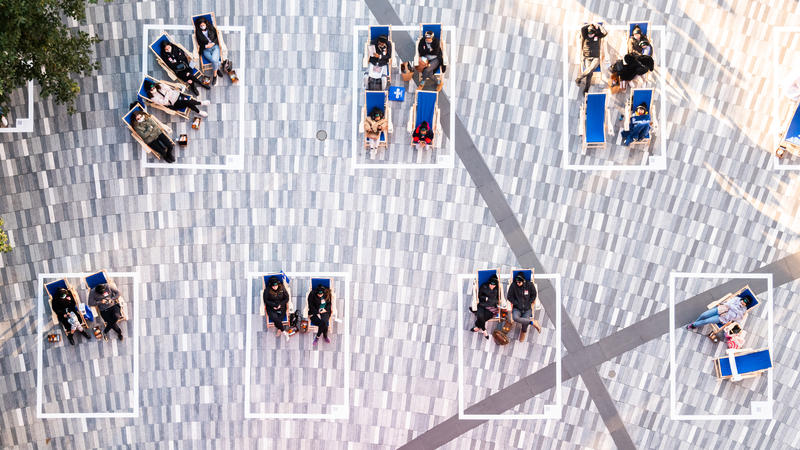 The U.S. recorded 71,671 new coronavirus cases on Thursday, the most in one day since the outbreak hit alarming heights in July, according to data compiled by Johns Hopkins University . One day earlier, around 63,000 new cases had been reported. The U.S. also recorded 856 deaths from COVID-19 on Thursday, raising the death toll to more than 223,000 people lost to the pandemic. U.S. cases have been rising sharply since the middle of September, when the daily rate was hovering around 40,000...
Read More
New programs are coming to Valley Public Radio's lineup beginning September 14 th . The changes make for a consistent news/talk lineup throughout the station's weekday schedule, and the reintroduction of talk programming to the FM89 schedule. As a part of this change, the station is also moving midday classical music programming that is currently airing on weekdays to the station's all-new digital channel KVPR Classical, which airs music programming 24/7. The new lineup is anchored by what is...
Read More
Valley Public Radio is monitoring cases in seven counties in the San Joaquin Valley and foothills. Check back each afternoon for updates to this snapshot, and scroll down further for more detailed information. And for a statewide perspective, a team of public media reporters are gathering information from California health departments every day to keep you updated on the latest confirmed cases and deaths due to COVID-19. This dashboard also provides a localized look at COVID-19-related cases...
Read More
Valley Public Radio, in partnership with the Fresno Philharmonic and the Philip Lorenz Memorial Keyboard Concert series will air a new special series celebrating the 250 th anniversary of the birth of one of the greatest composers of all time. The program will feature archival performances drawn from both institution's recorded concerts, and will be hosted by Valley Public Radio's David Aus, with Fresno Philharmonic Music Director Rei Hotoda and special guests providing discussion and...
Read More