Fresno Public Defenders Protest For Police Accountability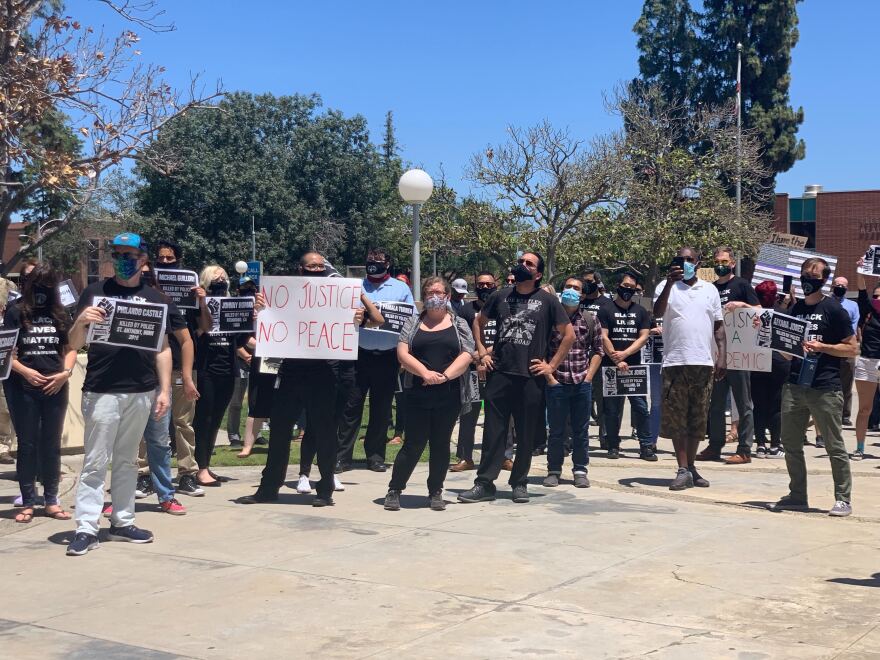 The Fresno County Public Defender's Office held a protest Monday against police brutality and in honor of George Floyd. About a hundred protesters started at the public defender's office and walked to the Fresno Police Department.
Organizers said this protest had a specific message for police officers. Camille Slack, a paralegal, said the organization is calling for police to intervene when they see other officers abusing their power.
"It's not just up to the people. It is up to law enforcement to police themselves, to regulate themselves," Slack said. "Not all police officers are racist, not all officers are inherently evil and not all officers dehumanize black people, but if the officers are silent and they don't speak up and take action, then they are a part of the problem."
Victor Griffin, another member of the organization, said protesting for him is also personal.
"I'm out here for my two kids, because I don't want them to have to make this march," Griffin said. "This has been a long time coming and we are resisting the push for white supremacy."
Before heading back to the public defender's office, protesters knelt for 8 minutes and 45 seconds. That's roughly the same amount of time Minneapolis Police Officer Derek Chauvin knelt on George Floyd's neck, resulting in his death.
Organizers also encouraged police officers to visit 8cantwait.org, a website that lists reforms for police departments.