Fresno Mayor Vetoes Funding For Advance Peace, Budget Now Back To Council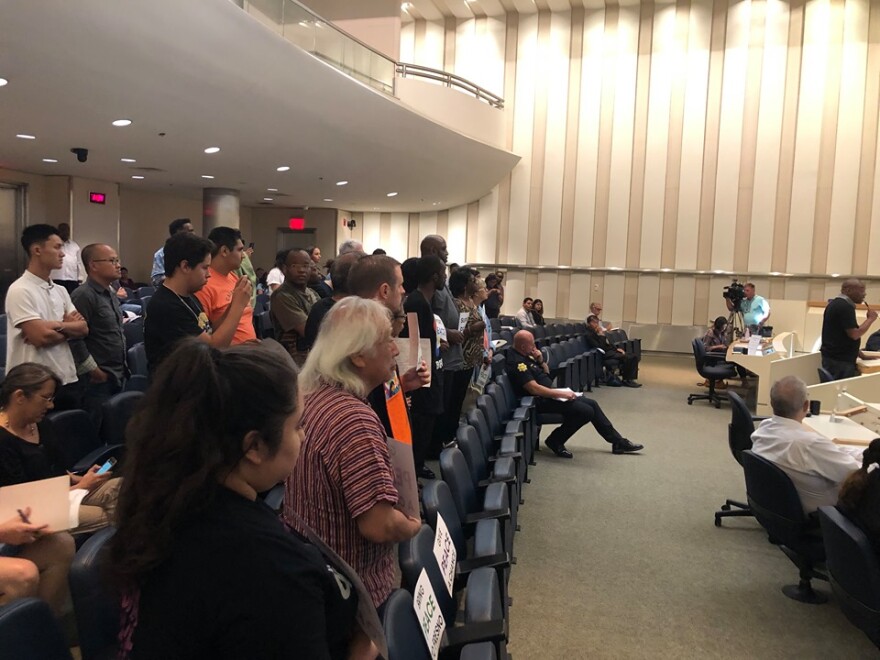 Fresno Mayor Lee Brand Brand vetoed just over a million dollars in spending this year to balance the city's more-than-a-billion-dollars budget. Some of the vetoed items were those most hotly contested by the city council.
Mayor Brand cut $300,000 in one time funding for an Immigration Affairs Committee, which was created back in February to advise the council on immigration issues. The committee will continue to exist but won't have funding to pursue projects. Brand also cut $200,000 in funding for Advance Peace, a program that would have established job and life-skills training for gang members, along with a stipend in an effort to reduce gun violence in Fresno.
"I'm like, almost in tears," says Aaron Foster, who lost two children to gun violence, and is a community organizer with Faith in the Valley. "I can't believe that for political reasons that you would veto such a small amount of money that would definitely change the life of one person, save the lives of many."
Foster advocated for Advance Peace, and says he'll keep trying to bring the program to Fresno, even if he has to find the money elsewhere.
"I know for sure that people are being shot while we wait," Foster says. "That's the most disheartening thing for me, people put politics in front of people."
Brand also threw out funding to hire a new fire inspector, paralegal, and five community service officers for the police department. The city council now has 30 days to either accept or override the mayor's vetoed items.