New Nat Geo Film Features Valley Voices, Looks At California's Shady Water Deals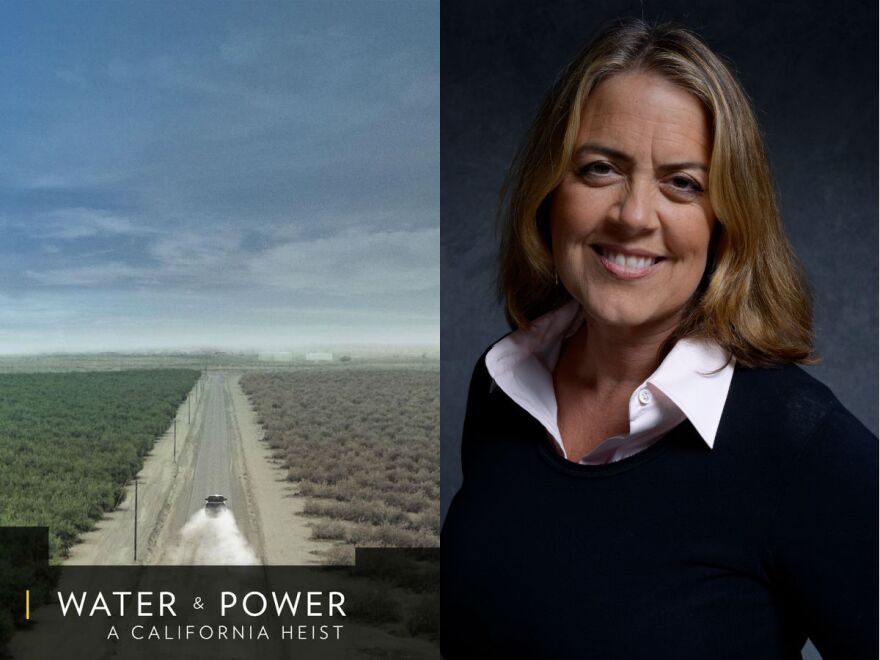 The new documentary "Water & Power: A California Heist" takes a look at past and current water wars in California. It's told through the eyes of Valley voices like journalist Mark Arax and Bakersfield Californian Columnist Lois Henry.
"This is a very serious issue," says the films director Marina Zenovich. "We show people in the film with wells going dry. One of our characters says watch out. You could be next."
It tackles issues like shady water deals profiting very few. It also takes a look at the haves and have nots in the Central Valley and shows how the over pumping of groundwater is affecting the region. One of the reasons Marina Zenovich chose to tell this story is because she grew up in Fresno.
"I have fond memories of Fresno," Zenovich says. "Part of the reason I did this film was to spend as much as time as I could in the Cenral Valley. . . I was interested in exploring backroom deals and the politics of water as well as learning the history of the state water project."
To tell us more about the film FM89's Ezra David Romero interviewed her as well as Adam Keats on our weekly radio news magazine. He's the senior attorney at the Center for Food Safety in San Francisco and is featured in the film. To listen to that interview click play above.
"Water is a sacred moral human right," Keats says. "We should not allow the marketplace or dollars, money to have anything to do with it . . . I urge folks to watch the movie and then to go in deeper than the movie. It just scratches the surface of what is going on."
The film debuts this week on National Geographic Tuesday at 9/8 C and will be available on Video On Demand until May 13, 2017. It's also available on iTunes, Amazon or Google Play. Watch the trailer below.