Fresno's Reel Pride Film Festival: 30 years of LGBTQ Films, A Sanger Native's Debut Film
This year, the Reel Pride Film Festival is celebrating its 30th year in Fresno. It's the sixth largest and sixth longest running LGBTQ film festival in the country.
"Year 30 is extremely important because it shows the perseverance and persistence of our community," said Kathleen Arambula Reyna, the director and board president of Reel Pride.
The festival has helped shape the cultural diversity of the city, Arambula-Reyna said, because it brings films that most people don't have access to in the San Joaquin Valley. Two to three years ago LGBTQ films weren't seen often, she said, and even though they're becoming more popular now, they're not as prevalent here as in larger cities.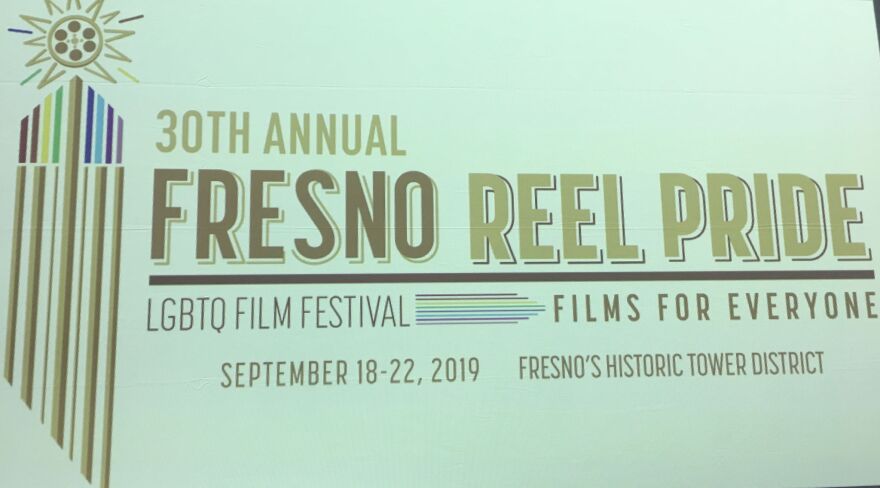 There are a variety of reasons why it's important to have LGBTQ themed films in the Valley, Arambula-Reyna said.
"First and foremost, it's to expose issues that we deal with to the rest of the community, to show that we are just like them with similar problems, similar laughter, similar everything," she said. "There is nothing that is really different about us other than how we identify."
Young people are another reason LGBTQ films are important to the area, Arambula-Reyna said.
"We want to make sure that the youth of our Valley understand that there are people just like them, not only in their backyard holding this festival, but other youth that are having similar problems that they have literally from around the world and it is not isolating, it's something that they are one of many," she said.
That's one of the reasons Reel Pride has a Saturday youth night, Arambula-Reyna said. Young people can come watch films specific to LGBTQ youth for free. She said youth in the Valley need to know there's a place for them here.
"And we need them to know that there are people from around the world that are experiencing the same things they are and that they are part of a larger community," Arambula Reyna said.
Diana Oliva, who grew up in Sanger, said she had to leave the Valley to find people who looked and talked like her. She identifies as a transgender Chicana, she said. She hopes youth today have more support than she did.
Oliva is starring in the first short film she's ever written called Tacos Y Tacones and it's debuting at Reel Pride. The film is a quick snapshot of three middle-aged transgender women who are trying to survive in Hollywood as sex workers while also trying to find love and achieve their dreams.
"It's a film about some of my experiences that I had back in 2001 and 2002 when I was engaged in survival sex work in Hollywood on Santa Monica Boulevard and some of the interactions I had with some of my friends on the street when we were trying to survive," Oliva said.
In the short film, she wanted to depict that trans people have the same dreams as other people, Oliva said, like finding love and wanting to be loved.
"So I think for trans youth it gives them some inspiration and motivation that, 'Wow there's elders in our communities. I can make a difference and look at them, they're on the screens, they're writing, they're directing, they're producing, they're acting,'" Oliva said. "Trans people are beautiful, trans people are important, and trans people have a lot to contribute to society."
Oliva said she's also proud she can bring visibility to trans people of color. Tacos y Tacones will premiere at the Vista Theater in the Tower District on Sunday Sept. 22 at 11 a.m.
The festival runs from Sept. 18 - 22. You can find the list of films and schedule here: www.reelpride.com/film-schedule.
Valley Public Radio is a sponsor of the Reel Pride Film Festival.