After Heated Debate, Fresno City Council Advances Unconventional Gun Violence Prevention Program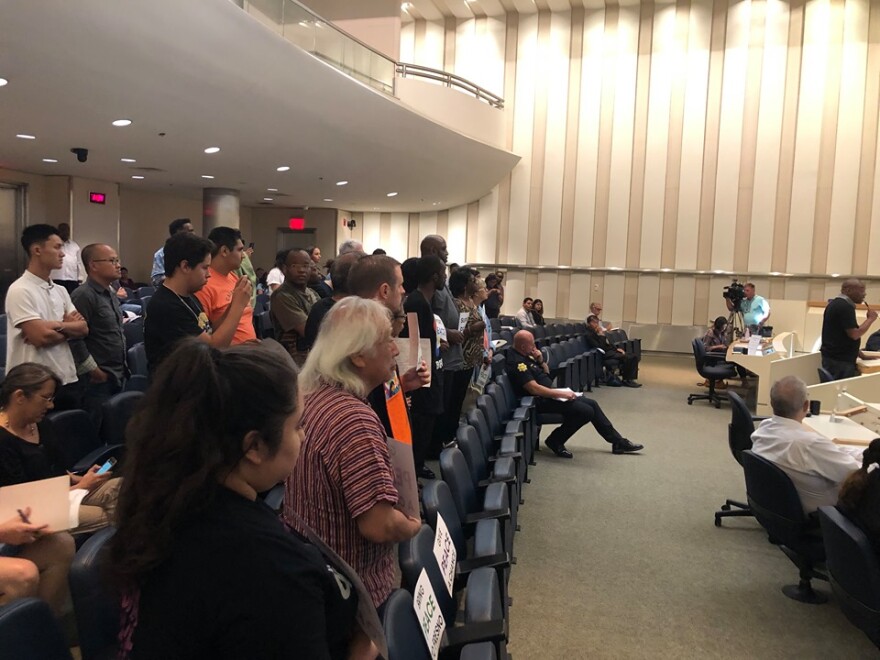 Fresno moved a step closer Thursday to fund an unconventional program that aims to reduce gun violence. After a fiery debate, the Fresno City Council voted to partially fund Advance Peace.
Three council members voted to allocate $200,000 from the budget for the program. The city administration, local leaders, and Fresno Police Chief Jerry Dyer have 90 days to come up with a proposal detailing how the money will be used. After the proposal is submitted, the city council will vote on it.
Council members Miguel Arias, Nelson Esparza, and Luis Chavez voted to fund the program, while Gary Bredefeld and Council President Paul Caprioglio voted against it. Esmeralda Soria was absent for the vote.
Advance Peace works with people who are most likely to be, or already are, involved in gun violence. Those who enroll in the 18-month Peacemaker Fellowship receive mentoring, behavioral therapy, life skills training, and internships. Every fellow is assigned a case manager and a "life map" that outlines their goals.
After fellows hit their six-month mark, they can get paid up to $1,000 a month based on their progress and achievements.
Some critics see that as a bribe, paying people not to shoot each other, and Bredefeld agrees. He said it's "sheer lunacy" for people to participate in Advance Peace and although he supports reducing gun violence, he says the program is "misguided."
Chavez, however, said the conversations around Advance Peace have been misleading.
"It's not the city paying folks money to not shoot someone," Chavez said.
Most of the debate during the council meeting was focused on whether taxpayer money should fund Advance Peace. But Arias said council members should, instead, focus on victims of gun violence. He said honing in on the bureaucracy of the funding "dehumanizes the loss of life" to gun violence.
Bredefeld took to Twitter after the vote: "Waste of taxpayer money. Instead of hiring police, Mayor and Council majority spend $200k on giving money to criminals not to victimize our citizens. Wasteful government with wrong priorities."
Although Dyer said he is willing to collaborate to make Advance Peace work in Fresno, he said he doesn't think taxpayer money should fund the program. He said his office is working to find state and federal grants to help fund the program.
The Advance Peace model has been implemented in Richmond (where it started), Sacramento and Stockton. Typically, Advance Peace asks cities to commit to allocating $300,000 for five years, totaling $1.5 million.
That didn't happen in Fresno, and it's unclear if the rest of the money will come from grants or private dollars.