Kings Drive-In May Close For Good After Summer Run
Lead in text:
The Hanford Sentinel reports that one of the San Joaquin Valley's last drive-in movie theatres may close after the end of the summer season, thanks to a rash of vandalism, and pressures for development.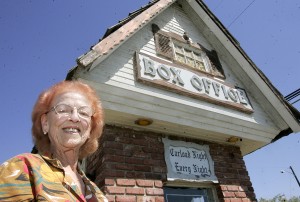 ARMONA - For many people, the Kings Drive-In Theatre brings back nostalgic memories of movies flickering in the dark through car windshields. They don't know what Geraldine Graff does. Every morning, the owner of the facility cleans up from the night before. She doesn't like what she sees.