Fresno Educator Remembers 'Momma Miller,' His Mother And West Fresno Advocate Who Died Of COVID-19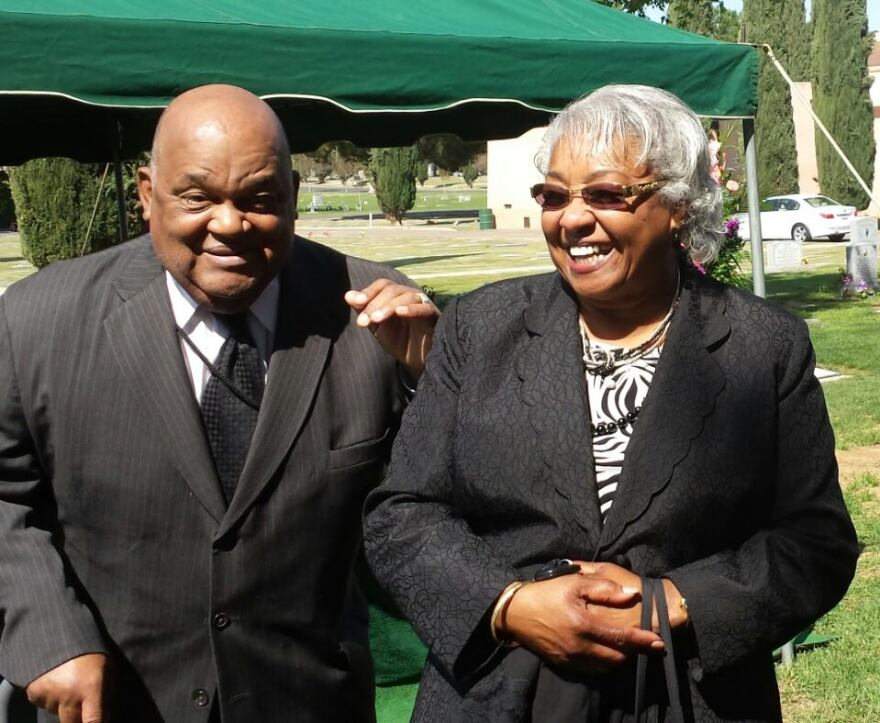 In early October, complications from diabetes forced Bessie Miller into the operating room. The former state employee and well-known advocate for West Fresno had needed round-the-clock oxygen for years, and because of poor blood circulation, calf injuries that wouldn't heal eventually left her legs in need of amputation.
The operation itself was a success, but the 77-year-old later contracted COVID-19 in the Clovis skilled nursing facility where she was recovering. She died of pneumonia brought on by the virus in late November. She leaves behind her husband, the Reverend Harry Miller, two sons, five grandchildren, and four great-grandchildren.
Reporter Kerry Klein met her eldest son, Daren Miller, a Trustee of the Fresno County Board of Education, at a busy testing center in downtown Fresno. He remembers Momma Miller in this audio postcard.