Animal Welfare Group Releases Video Showing Alleged Animal Abuse At Fresno's Foster Farms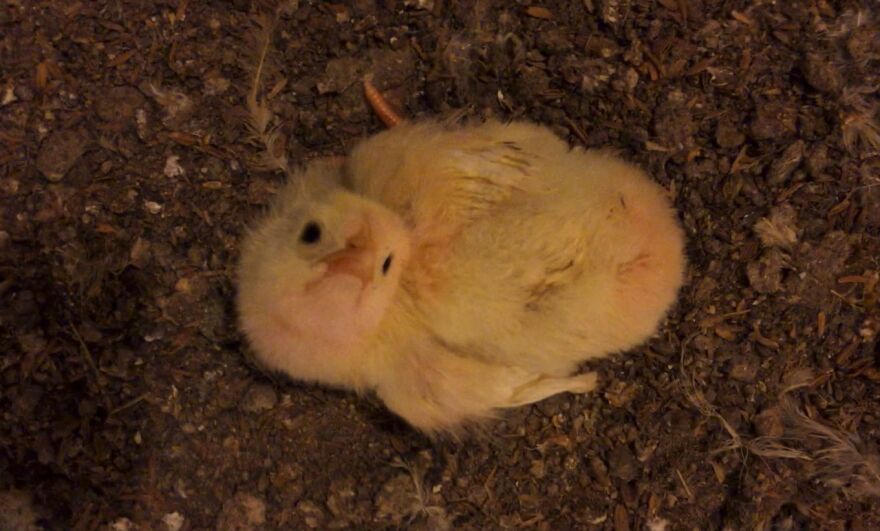 An animal welfare group has released what it claims is disturbing video of mistreatment of animals at a central valley slaughter house and chicken farm.
The group, Mercy for Animals, used undercover investigators to film the treatment of chickens at two Foster Farms chicken farms and a slaughterhouse in Fresno County.
What they found, says Matt Rice with Mercy for Animals, is horrific abuse of the chickens at both the farm and the slaughter house.
"Workers punching and throwing birds. Ripping out their feathers for fun. Being shackled and held upside down. Having their throats cut while they are still conscious. And sometimes being scalded to death in feather removal tanks," Rice said.
"sometimes being scalded to death in feather removal tanks," Matt Rice, Mercy for Animals
The video also claims to show brutal mistreatment of baby chicks. It also claims that some birds are not killed before they go through the slaughtering process and are sometimes boiled alive.
"The horrors depicted in this facility are among the worst I have ever encountered during my career as a veterinarian. On the farm, workers forcefully throw chicks onto the ground, leading some to sustain painful bruises, neck injuries and other serious incapacitating wounds that in many cases are invariably fatal for these birds I find it unconscionable that no one at this farm is safeguarding these birds from enduring such painful, traumatic deaths," said Armaiti May, a veterinarian associated with Mercy for Animals.
The two investigators were hired by the company after applying for jobs. Rice says they used their real names and social security numbers and, other than filming, did not misrepresent themselves to the company.
Rice says they reported the mistreatment to their superiors and to Foster's tip line.
The group released a video narrated by former TV game show host Bob Barker decrying the mistreatment and Foster Farms' seal of approval from the American Humane Association.
Mercy for Animals claims that seal is misleading and does not raise living standards.
Foster Farms has responded to the video with a written statement:
"Foster Farms has been made aware of an online video showing company employees in Fresno, California, mishandling birds in their care. We have already begun a comprehensive investigation to determine the source and location, including a full cooperative effort with all appropriate authorities. The behavior of the individuals in this video is inappropriate and counter to our stringent animal welfare standards, procedures and policies. Foster Farms employees receive annual training in animal welfare policies and the proper handling of birds in their care. Any employee willfully violating Foster Farms' animal welfare policies and procedures is subject to disciplinary action up to and including dismissal."
The Fresno County Sheriff's Office confirms that it is investigating the company but is unable to supply any other details at the time.
" In fact, (Foster Farms) have never failed an audit in the three years we have been working with them," Mark Stubis, American Humane Association
Foster Farms has a seal of approval from the American Humane Association which is supposed to verify that animals are not abused before they are killed.
Matt Subis with the AHA says their standards are national recognized as improving the living conditions of animals, with more than 200 standards company must meet to be given approval. That seal can be revoked if a company fails to abide by humane standards.
Stubis says they have worked closely with Foster to ensure high standards, and are surprised by the contents of the video.
"Foster Farms has worked very hard to maintain a culture of humane treatment. In fact, they have never failed an audit in the three years we have been working with them," Stubis said.
Mercy for Animals released a nine point list of recommendations that it says the AHA should follow in order to improve the treatment of birds including: ending shackled slaughter, improving living conditions and adding live internet-streaming video of housing and slaughter line conditions.